Travel In Utmost Luxury And Charter Private Planes With Pearl Lemon Jets
Enjoy Hassle-Free Travel Here
Today's flight drama and cancellations make it one reason why people transition and prefer private charter planes more. The world has become so interconnected that flying has become a necessity. However, planning flights isn't as easy as it sounds.
Stress before a flight is common among all people. The pandemic also exacerbated the situation because, in addition to prepping for flying, you must protect yourself from contracting the disease.
However, a less stressful way to fly is to charter private planes.
If you're residing anywhere or near London, Pearl Lemon Jets can be your trusted companion for an enjoyable vacation or business travel.
Schedule your private flights today by giving us a call.
Reasons To Charter Private Planes
Many believe private jet travel is only for the rich and famous. That is not entirely correct. Anyone can charter a private jet, even at a price comparable to flying commercially! Private jet charter has many advantages over commercial flying. Here are some.
Almost every international airport worldwide has a separate clearance process for private jet charters. Customs clearance takes only a few minutes because the number of people flying private charters is naturally much lower (often only a handful at a time).
Customs clearance for private flights is typically performed in a more secluded or private location than commercial Customs clearance. This may be preferable for passengers with special screening requirements. For example, a family flying with a sick child to another country for treatment will likely appreciate the less stressful approach, as will an importer bringing regulated goods back into their home country. You can't avoid clearance entirely, but you can make it easier!
Uninterrupted Quality Time
Aside from the easier custom clearance, when you book a charter, you and your family have the entire aircraft to yourselves. This means you can fully relax, chat, and enjoy uninterrupted time together during your flight. Whether you want to play cards, watch a movie together, talk about current events or fond memories, or enjoy the comfortable silence, flying privately allows families to enjoy each other's company not only at the destination but also on the way there.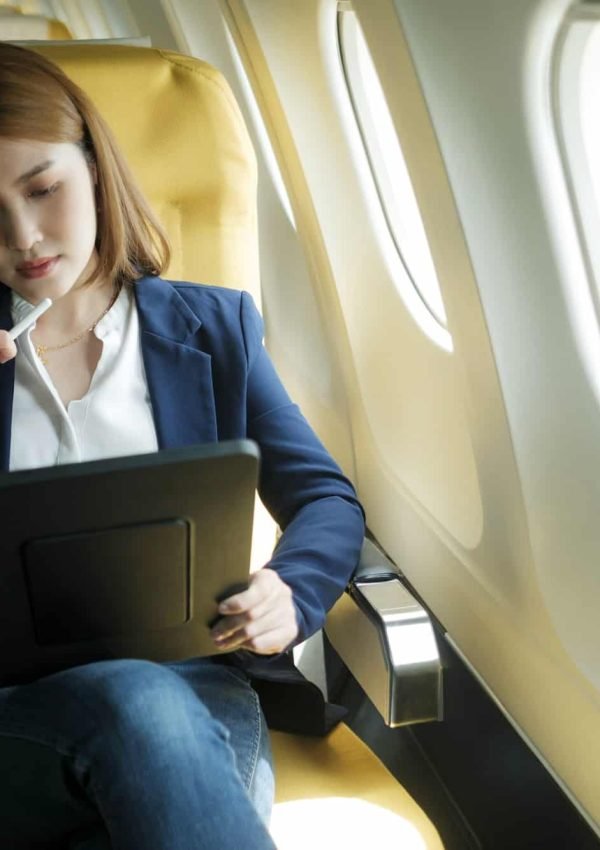 Reach Your Destination Faster
There are numerous reasons why flying a private jet is preferable to flying a commercial plane. Private jets can fly at speeds ranging from 400 to 700 mph, with an average flight speed of 600 mph, whereas commercial aircraft have cruising speeds ranging from 460 to 575 mph.
The weight of the aircraft is the most important factor influencing its speed. Private planes are designed for speed because they are smaller and carry less cargo.
Aside from that, private jet flights require far fewer procedures before takeoff. There aren't as many people on board as there are on commercial planes, which saves you time. The private jet is ready within an hour of booking your flight. A car can pick you up and take you to the airport, where you will not have to go through any procedures, your luggage will be taken care of, and you will be ready to fly.
Last-minute emergencies and travel demands frequently occur in business, and when they do, finding a flight that can accommodate you within the time frame can be extremely difficult. When flying commercially, you are limited to the time options provided by the airline.
When you charter a private jet, you get to choose the best departure or arrival time for your schedule. The charter flight company will accommodate your needs as long as an airplane and pilot are available.
Self-scheduled departures also make it simple to squeeze in short trips.
The tailor-made experience you enjoy is the most exciting aspect of chartering an air service. When you work with an experienced trip planner, you can include any amenities you want, such as entertainment, personalized decor, extra comfort items such as blankets and cushions, meeting facilities, and technological devices. Select catering options based on your party's preferences, or enjoy the impressive selection of fine wines.
When flying privately, you can choose who to fly with. Traveling with fewer passengers increases your security significantly. Your charter company will play a role in enhancing your security. When creating a passenger manifesto before arriving at the airport, we ensure they have valid identification when checking in.
When you fly privately, your pet can accompany you with few restrictions. You can stay with them in the cabin, providing you peace of mind. You and your partner can stretch out and enjoy the additional personal space that comes with a private charter.
Most private charters welcome pets, so you'll be treated like VIPs! A small pet cleaning fee may be added to the cost of your trip in some cases.
Your Amazing Flight Experience With Pearl Lemon Jets
The scorecard is clear for business travelers and vacation experiences. You can make the numbers work on private air charter and turn travel's most painful parts into the easiest.
Pearl Lemon Jets has a knowledgeable team of professionals ready to assist you in making your next business or vacation experience memorable for all the right reasons. Consider flying with an entire team dedicated to ensuring you have the best experience possible when you book your next flight.
Book your next incredible flight adventure with Pearl Lemon Jets.
Contact Us. We'd Love To Hear From You!
If you have any questions, please do get in touch with us! If you'd prefer to speak directly to a consultant, Contact Us!